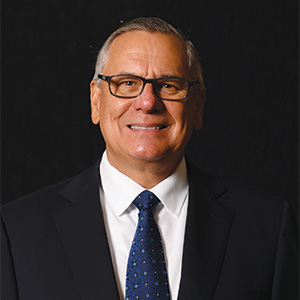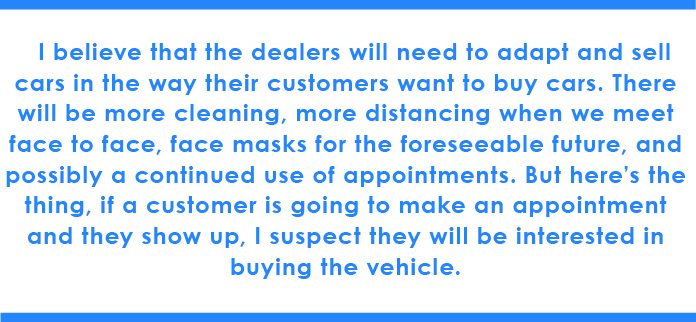 David Ellis has been working in the auto industry since he was 16. He became a sales manager at 22, a general manager at 26, and by 36, he owned his dealership. To say that he has seen it all might be a slight overstatement, but decades in the auto industry gives the advantage of perspective and a steely reserve that lends itself well to steady leadership.
GLANCDA had the opportunity to chat with David about these unprecedented times and his perspective concerning the challenges and opportunities our industry faces as we move through the next several months.
When you look back at the last few decades, what are your thoughts on the current economic times for the dealers?
How do they compare to other "hard" times, like the Great Recession?
The current situation is undoubtedly "unprecedented," but I think as difficult as these times are, they are very different from past recessionary periods. During the Great Recession, people weren't buying cars because they didn't have the money. The government rolled out some programs to help — which helped some — but those years were very different. So, yes, I definitely think there are some profound differences between now and the Great Recession, and I believe there's a silver lining in our current cloud.
Right now, for the most part, people have money. They may not be working, but unemployment benefits are available for many, and I truly believe when we can safely resume full business operations, people will be ready to engage again and buy consumer goods — in fact, I think many of us are seeing that people are more interested in owning their own cars. It's a safer way for people to get out of their homes. People are staying closer to home, obviously, and I think local "staycations" will fuel car sales to some extent.
I think, for the most part, people need and want to buy cars. Interest rates are low. As dealers, we've been forced to think creatively about how to do business, so we can keep our employees and our customers safe. I think many of us have figured out that we can do more with less. We've streamlined our processes because we've had to.
The service departments have been open here in California throughout the pandemic — thanks to our local and state associations. Sales have opened up. And while sales and service have certainly seen a big downswing, there are some things in place that will help us get through this.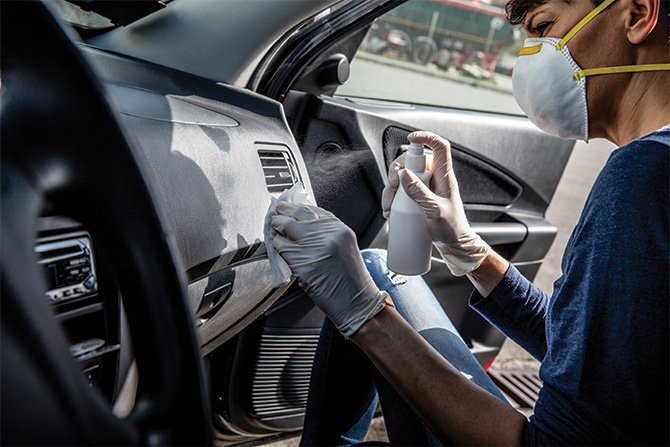 What are your thoughts about the auto industry and specifically COVID-19? How do you think this will change the industry?
Well, I think any concerns about ride-sharing services impacting automotive sales have been pushed way down the road. After this, I think people will want to own their cars, autonomous or not.
People adapt; dealers more than most, I think. People have been stuck at home for months, and I think they have gotten used to making purchase decisions online — even for larger purchases, like a car — and they are more comfortable doing so.
I believe that the dealers will need to adapt and sell cars in the way their customers want to buy cars. There will be more cleaning, more distancing when we meet face to face, face masks for the foreseeable future, and possibly a continued use of appointments. But here's the thing, if a customer is going to make an appointment and they show up, I suspect they will be interested in buying the vehicle.
I also think that these past months have shown that the industry has shifted in regard to the skillset necessary to sell cars. For years we were all here, at the dealership, waiting for people. Salespeople needed to be able to talk and persuade — today, the skillset is different. Introverts can sell cars, if they can communicate well online. So, I think the industry has opened up. For the better!


What are your thoughts about recovery? How long will it take and what will it look like?
Well, if I had a crystal ball, I think that recovery will happen sooner than later. I suspect that we will be living with this virus for a while, but people are resilient. I think the demand for housing is strong. People have been stuck inside in smaller apartments in metropolitan areas, and I suspect at least some of them will be rethinking their lives and move back to the suburbs. People will buy cars.
I've seen the reports that the recession bell rang in February, but I also think that the economic pause has created a desire for consumers to buy change: houses, new cars, RVs … I think we're going to see an uptick.
We'll see a vaccine and therapies, which will give people much more confidence. But before that, we'll be working through the process of managing the flow of dealerships so businesses can be open. So yes, I believe that COVID-19 has changed us, how could it not? But I don't see gloom and doom as a result. That's not to say this hasn't been nerve-wracking. There have been and continue to be so many unknowns.
How has GLANCDA mobilized to help dealers with COVID-19?
Our industry was viewed as essential. I saw GLANCDA focused on communication — lots of it. They hosted webinars, disseminated information, pulled in legal opinions, and advocated tirelessly on our behalf, here locally and state-wide. Our board is very well-connected with local leaders and I truly believe that their swift and decisive action saved many of our dealers.
To go through something like this on your own would be unimaginable. It was — and continues to be — that big. I don't think we're through this by any means, and we will be seeing the repercussions for many years.
If you could give your colleagues any good news, what would it be?
Again, I would say that this is a change, albeit a big one, but it's also a learning opportunity. I really believe we will come back strong. I think any event that forces us to rethink and take stock is not necessarily bad.
What have you appreciated most through this?
Family, my employees and tireless efforts of our association, GLANCDA.
There's been a lot of comfort in working with family — we're a family business — so I've been able to have family with me, navigating, stepping up and leaning in during this whole thing. I've seen employees step up and take the leadership reigns in ways that made me very proud.
I have been a member of GLANDA for decades. I have served in leadership positions and I have helped this organization grow over the years, but to see the "all hands on deck," when we needed to come together was incredible.
The Greater Los Angeles New Car Dealers Association